Train Anywhere, Anytime, Your Way 
Our new Online Training Platform is here! Recently launched and accessible via the App Store and Google Play (or via the website).
The training is based on our Calisthenics Fundamentals, a comprehensive training curriculum, originally developed by our Head Calisthenics Coach.
Our Calisthenics Fundamentals program has been designed with one thing in mind, to get you stronger and stronger!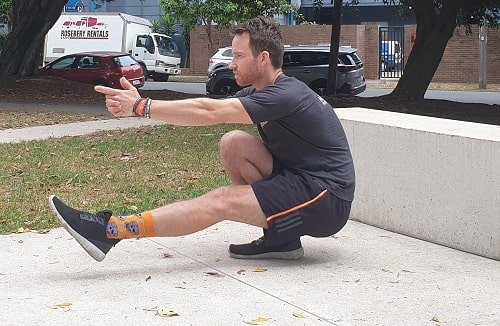 The new platform will give you the ultimate access to our videos and programming, guiding you on Calisthenics moves and progressions so you can get awesome results and smash those training goals!
With inbuilt tracking and results, you can measure your progress, keep accountable and feel proud of what you can achieve.
Maximum Potential Calisthenics Online Reviews
Here's what some people have said about Maximum Potential Calisthenics Online so far:
Limited Equipment Required
As the program is all bodyweight training, you don't necessarily need a gym membership to follow.
A pull-up bar and something to do inverted rows (Gymnastics Rings, TRX etc) on are essential, we also recommend a high wall for doing handstand push-up progressions and varying height objects (a wall, chair, box etc) to do pistols, pike push-ups etc.
Pricing and Features
We're currently offering 2 packages for our online training.
The basic package allows you access to our full program and the ability to track all your results. This is most suitable for those who are self-motivated and can train without the accountability of a coach.
The premium package includes everything that basic offers, with a coach to track all your results and keep you accountable.
All prices are in AUD.