At MP Calisthenics our mission is simple: To train and empower you to experience your Maximum Potential in strength, movement, fitness and confidence.
Dave Mace
2018-12-07T19:19:49+00:00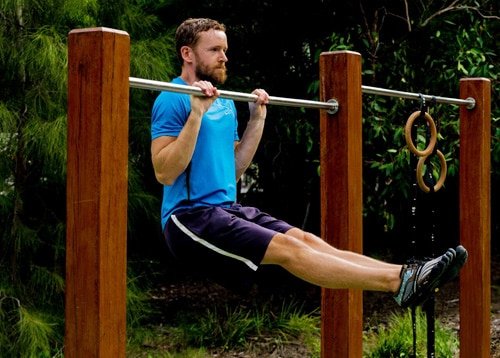 Our calisthenics fundamentals program is designed to make you strong! It focuses on the basic movement patterns to strengthen your muscles and joints.
Dave Mace
2018-06-26T15:48:25+00:00
Our calisthenics skills program will teach you all the fun moves that calisthenics is famous for, such as free-standing handstands, human flag and muscle-ups.
Dave Mace
2018-06-23T18:47:51+00:00
Our obstacle course training program is a fun session that we run in Jannali, Sutherland Shire. If Tough Mudder, Spartan and Ninja Warrior are your thing, then you'll love these classes.
Chris K from Real Home Workout will take you through a 3 day calisthenics workout program that's going to get you bigger, faster and stronger as each week passes.