At MP Calisthenics our mission is simple: To train and empower you to experience your Maximum Potential in strength, movement, fitness and confidence.
Dave Mace
2018-12-07T19:19:49+11:00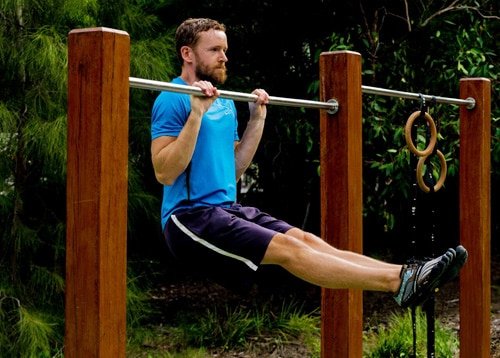 Our calisthenics fundamentals program is designed to make you strong! It focuses on the basic movement patterns to strengthen your muscles and joints.
Dave Mace
2018-06-26T15:48:25+11:00
Our calisthenics skills program will teach you all the fun moves that calisthenics is famous for, such as free-standing handstands, human flag and muscle-ups.
Dave Mace
2018-06-23T18:47:51+11:00
Our obstacle course training program is a fun session that we run in Jannali, Sutherland Shire. If Tough Mudder, Spartan and Ninja Warrior are your thing, then you'll love these classes.
12 techniques and lifestyle changes to help you bust through your calisthenics plateaus.
A simple 5x5 calisthenics workout filmed at Don Lucas Reserve in Cronulla, Sutherland Shire
Pedro Dias of Calisthenics-Gear.com takes us through his top calisthenics exercises for improving your running.
How do we make bodyweight exercises more difficult without increasing the reps? This guide shall take you through 13 ways to get you there.