At MP Calisthenics our mission is simple: To train and empower you to experience your Maximum Potential in strength, movement, fitness and confidence.
Dave Mace
2018-06-22T16:18:00+00:00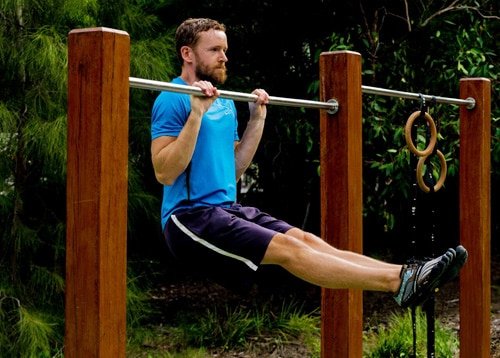 Our calisthenics fundamentals program is designed to make you strong! It focuses on the basic movement patterns to strengthen your muscles and joints.
Dave Mace
2018-06-26T15:48:25+00:00
Our calisthenics skills program will teach you all the fun moves that calisthenics is famous for, such as free-standing handstands, human flag and muscle-ups.
Dave Mace
2018-06-23T18:47:51+00:00
Our obstacle course training program is a fun session that we run in Jannali, Sutherland Shire. If Tough Mudder, Spartan and Ninja Warrior are your thing, then you'll love these classes.
In this guest post, Rick Donohoe from Calisthenics 101 will present to you 5 mistakes that beginners to calisthenics often make.
Chris K from Real Home Workout will take you through a 3 day calisthenics workout program that's going to get you bigger, faster and stronger as each week passes.
Grease the Groove (GtG) is a methodology for improving your strength with specific movements written by Pavel Tsatsouline. At MP Calisthenics, we have modified this to fit into one session and have seen great improvements in strength as a result.
Guy is our new Personal Trainer based in the UK. We asked him a few questions about his journey into his Calisthenics and fitness.
There are many ways that you can vary the form of the standard pull-up. In this post we shall explore some of these options and offer the benefits and drawbacks to each variation.