One-on-One Calisthenics Coaching
Calisthenics is our passion, and coaching people to reach their maximum potential is our goal.
By joining MP Calisthenics, you will receive training from a specialist calisthenics coach.
One-On-One Training Personalised To Reach Your Goals
By training with one of our coaches one-on-one, we can offer you personalisation based around your goals and movement capabilities.
Goal setting will keep you motivated and push you to reach your potential.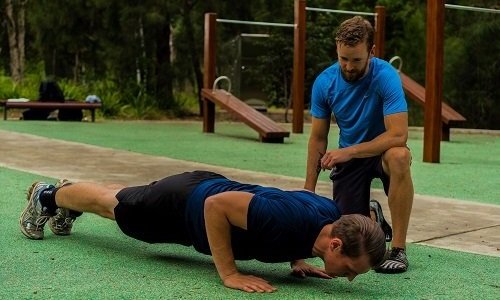 Passionate Coaches Committed to Getting you results!
Our coaches love nothing better than seeing our students get results.
Success for us is defined by helping you reach your full potential!
Watch the video below to meet our coaches, or view our calisthenics coaches page.
We are based at Observatory Hill in the CBD and Jannali in the Sutherland Shire.
View our locations page for further details.
Flexible Training Options
Our membership options include packages with unlimited classes plus extra PT sessions.
Alternatively, if you prefer all sessions to be one-on-one, then we also offer pay weekly PT options.
More info on membership.
What our students are saying
Why wait? Sign Up and let's get you results, Fast!
Free Strength and Movement Assessment Available Now