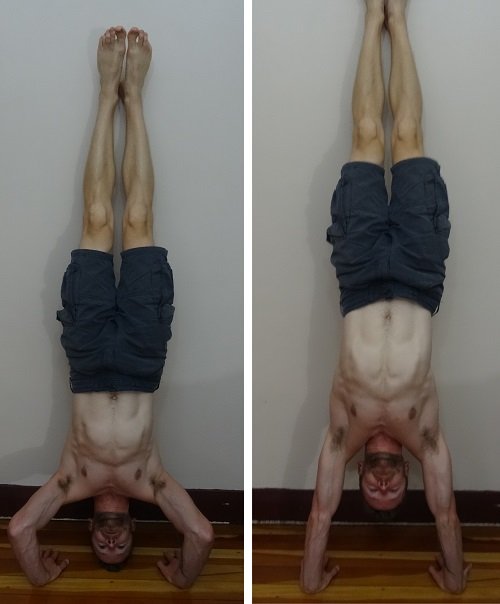 [fusion_builder_container hundred_percent="no" equal_height_columns="no" menu_anchor="" hide_on_mobile="small-visibility,medium-visibility,large-visibility" class="" id="" background_color="" background_image="" background_position="center center" background_repeat="no-repeat" fade="no" background_parallax="none" parallax_speed="0.3″ video_mp4="" video_webm="" video_ogv="" video_url="" video_aspect_ratio="16:9″ video_loop="yes" video_mute="yes" overlay_color="" video_preview_image="" border_size="" border_color="" border_style="solid" padding_top="" padding_bottom="" padding_left="" […]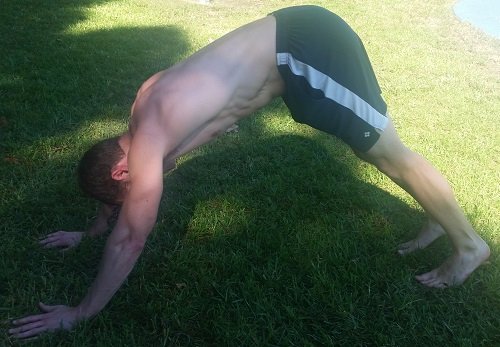 A pike push-up involves lowering your head from a downward dog position until it touches the ground, then pressing back up to the start position.
It is a great exercise to put more emphasis on the shoulders and start building the strength required for a handstand push-up.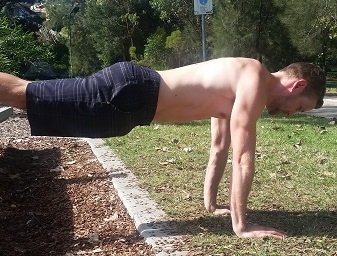 The first progression after full push-ups towards the handstand push-up, is the decline push-up. By elevating your feet, more weight will go through the upper body, which will condition your body ready for the next progression.