Dave Mace is the founder and head coach of Maximum Potential Calisthenics.
Dave is a highly motivated and skilled calisthenics coach, who takes great pleasure in helping others reach their calisthenics potential.
Background
After reading Convict Conditioning by Paul Wade in 2012, he found calisthenics and hasn't looked back since.
In calisthenics, Dave found a hobby that not only inspired him to stay super motivated, but also one that he absolutely loved doing.
He began to teach some of his work colleagues and friends strict Convict Conditioning.
Over time he started to develop his own coaching methods and progressions as well as customised training plans.
Inspired by his students progress and how much he enjoyed helping them reach their goals, he decided to get qualified and start teaching professionally.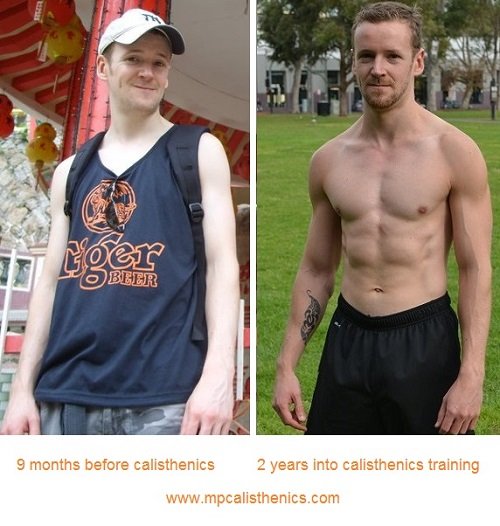 Qualifications
Dave is a fully qualified personal trainer and completed his Certificate III and Certificate IV in Personal Training at IPT Australia.
He has attended Calisthenics certifications and seminars including the Progressive Calisthenics
Certification (Melbourne), which was taught by Al and Danny Kavadlo, and Simonster's Human Movement Seminar.
Calisthenics Coaching
Dave teaches Calisthenics in Sydney at various outdoor parks, offering both one-on-one personal training and small group classes.
If you'd like to train with Dave, take a look at the Personal Training or Calisthenics Classes pages for more information.
Alternatively, if you would prefer to train online, visit the Calisthenics Online Training page.
Contact
If you'd like to contact Dave, then head to the contact page or if it's regarding training in person, then you can call him on 0406 383 283 (please no sales calls).
Dave can also be reached on his Instagram account or Facebook page.