Age: 27
Height : 161 cm
Weight: ~55 kgs
Country of Origin: Austrian/Indonesian born in Mexico
Social Media: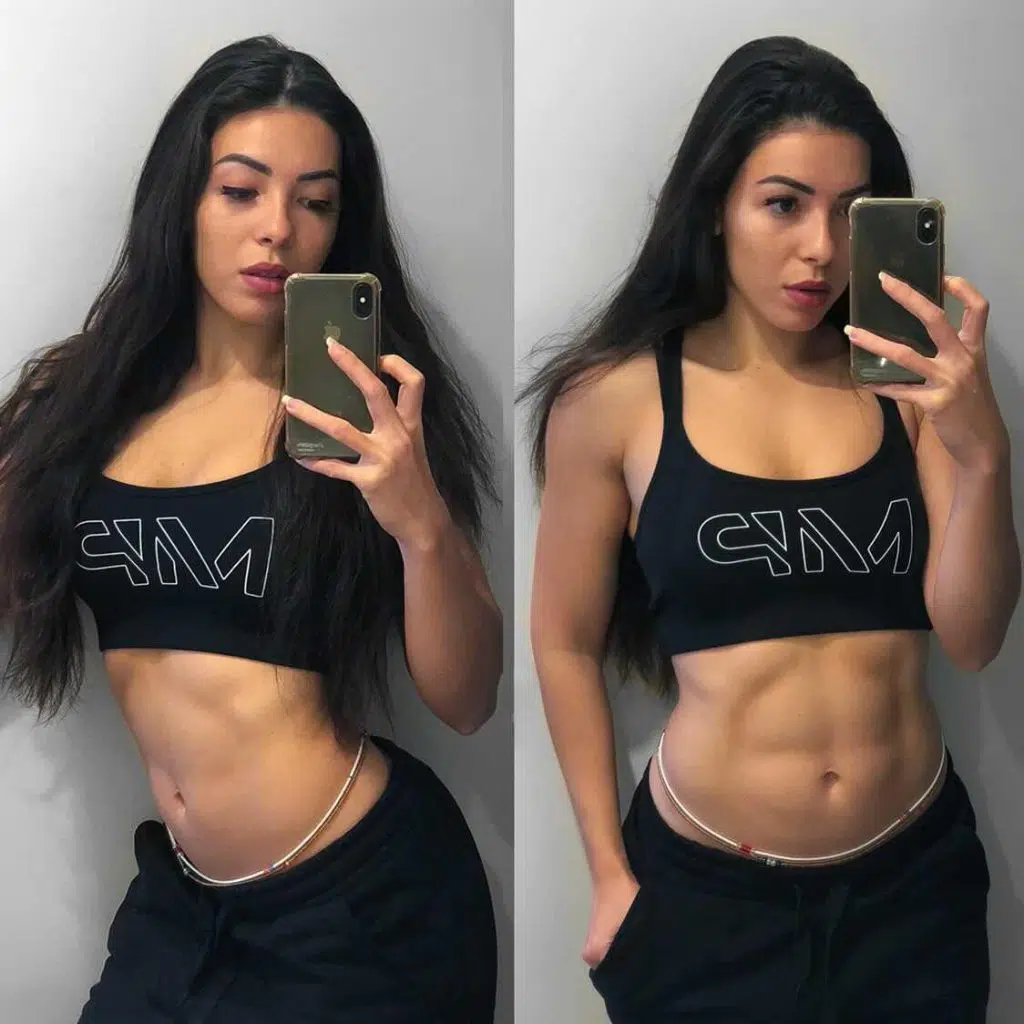 How Long Have You Been Doing Calisthenics?
~5 years, training since 2011 but started calisthenics in 2016
How Did You Get Started With Calisthenics?
I was told for a bikini competition that to place better, I needed to widen my back, so pull-ups were the obvious next step to focus on.
Seeing progressions in skills! Initially I was into the physical appearance but now I'm more motivated by the people around me, certainly people like Marcus Bondi Jarryd Rubinstein and Nathan Leith for different reasons.
Who Is Your Favourite Athlete?
Jarryd is certainly one of my favourites, discipline wise.. Marcus is one of the main reasons I started to train at the outdoor gym at Bondi, also as a female calisthenics athlete, Tori Beaumont is a beast, she's so strong and flexible.
What Is Your Next Major Goal?
Increasing my rope climb skills and certainly front lever, I may be a way away from that at the moment but – GOALS! You've got to have them right.
What Does Your Nutrition Look Like?
I take a macro-nutrient approach, so.. carbs fats and proteins so I can focus on maintaining, losing or gaining weight. I have a focus on whole foods, fresh foods, and seasonal foods.

Do You Use Supplements? If so, What?
Yeah I use creatine and sometimes to supplement my diet, if I find that I'm lacking in any macro-nutrients, then I'll use a protein shake to fill my protein up as a tool. I may use other supplements like peanut butter powder because I'm a peanut butter addict hahaha but.. yeahh just allowing myself to still eat 'naughty' things but stay largely healthy and stick to the macro-nutrient regime.
Have You Suffered Any Major Injuries? If so, What Have You Done to Fix Them?
Calisthenics wise I would say they're tendon wise so tennis elbow, which I was able to beat, golfer's elbow which I'm able to keep at bay with a particular routine. Nothing major though.
What Hobbies Do You Have Outside of Calisthenics?
I'm currently studying acting, I love drawing, painting, and watching lots of movies… I love superhero movies. Marvel is the best! and food, food's a hobby, hahaha….
Favourite Workout Song(s)?
Ahh how can you choose just one! Well.. the boys play a lot of Rammstein hah, but I don't know.. Blink 182 is great, I don't know, all the songs, all the small things.