Age: 25
Height : 6″1 (187 cm)
Weight: 73 kgs
Country of Origin: Australia
Social Media:
AusFitnessShow Melb 2019 1st🥇
WSWCF Brisbane 2018 2nd🥈
WSWCF World Cup 2018

How Long Have You Been Doing Calisthenics?
I have been training specifically Calisthenics for 4 and a half years. I started in 2016 and this was not long after recovering from a months worth of Glandular Fever and starving myself because I could not eat or drink anything without unbearable pain.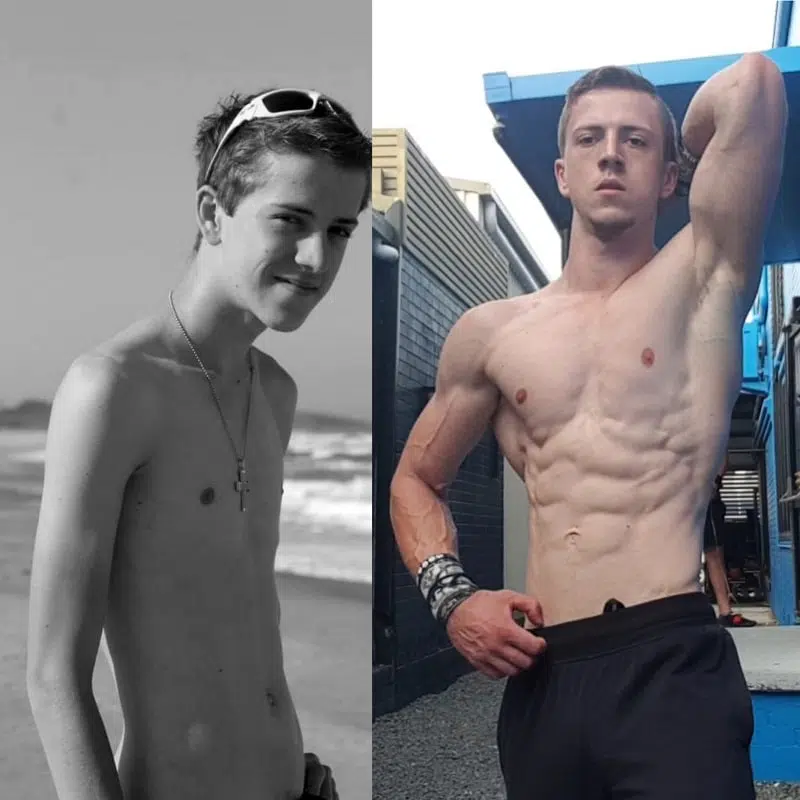 How Did You Get Started With Calisthenics?
I started Calisthenics with the idea of achieving such strengths that to myself, seemed "Super Human". I fell in love with the aspect of Full Body Control.
From my position, still recovering from my Illness (Glandular Fever) at the end of 2014, I was still weak at this point, so I started with the basics. Push-ups, Pull-ups and Dips. But I could not do a single bodyweight rep at this time, I could only use assisted machines and/or resistance bands.
What helps motivate me is every little achievement I feel, whether it is feeling sore from the last workout, knowing that I trained enough and correctly to micro tear my muscles.
Thinking of the progress I am making within different skill aspects i.e Planche or Front Lever.
Training with friends or new people and also watching through social media, other Athletes around the World, visualising what level you want to achieve.

Who Is Your Favourite Athlete?
My Favourite Athlete would have to be Thomas Kurganov because I have never met someone so humble and so driven to help others through his coaching and also one of the best Top Athletes in the World with his Static and Dynamic Skills and Strength.
What Is Your Next Major Goal?
My next major goal would have to be competing overseas. I dream to do this again now that I feel I am more experienced in the World of Calisthenics.
My smaller goal would be to continually focus on my skills training and progress to the best of my ability.
What Does Your Nutrition Look Like?
I am not overly strict on my diet, so long as I am focusing on getting enough protein and iron.
Nutrition is always key to feeling the best throughout your daily activities so I do enjoy cheat foods here and there but of course, in moderation always.
Do You Use Supplements? If so, What?
Right now the only supplement I use is pre-workout and that is of course when I feel I want a good focus and hype boost within my workouts or if I just need a good wakeup.

Have You Suffered Any Major Injuries? If so, What Have You Done to Fix Them?
Touchwood, I have not suffered any injuries as such as I do like to make sure I'm being careful on everything I do. As Nile Wilson Says, "Train Smart, Keep it Real".
What Hobbies Do You Have Outside of Calisthenics?
Other hobbies of mine are Gelsoft which I absolutely love. Gaming and Model Kit Building, whenever I have free time for these.
My favourite quote would be "Aspire to Inspire", or "Train Smart, Keep it Real"
Favourite Workout Song(s)?
Favourite workout songs would have to be any and almost all Trap Music or a few Heavy Metal songs.
Jay Ray is one of my Favourite artists for heavy metal.