One of the dreams I've had since getting into calisthenics, is to design and install my own home outdoor gym.
After moving to Jannali in the Sutherland Shire, I've decided it's time to make it happen!
This post will cover the design and planning stage.
We're doing this as a smaller part of a complete redesign of our back yard, so in order to get a proper design drawn up, I enlisted the help of Johnny Derwent of Jack Williamson Design.
After checking out our garden, Johnny asked me to draw up a pull-up bar design. Here is the rather messy scribbled design!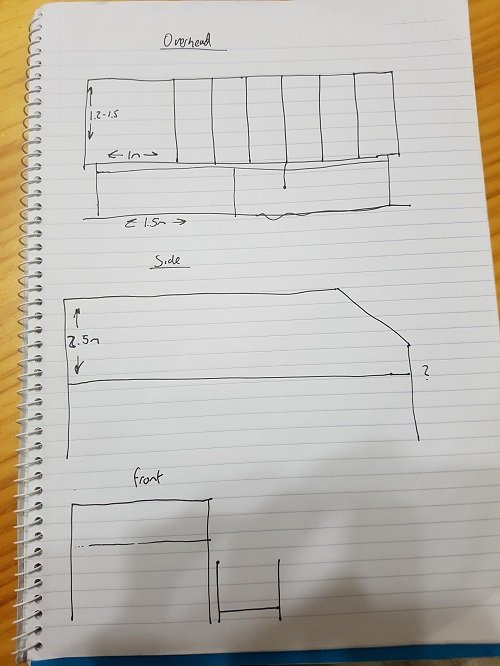 Thankfully Johnny was able to unravel my mess and turn it into this awesome pull-up bar design.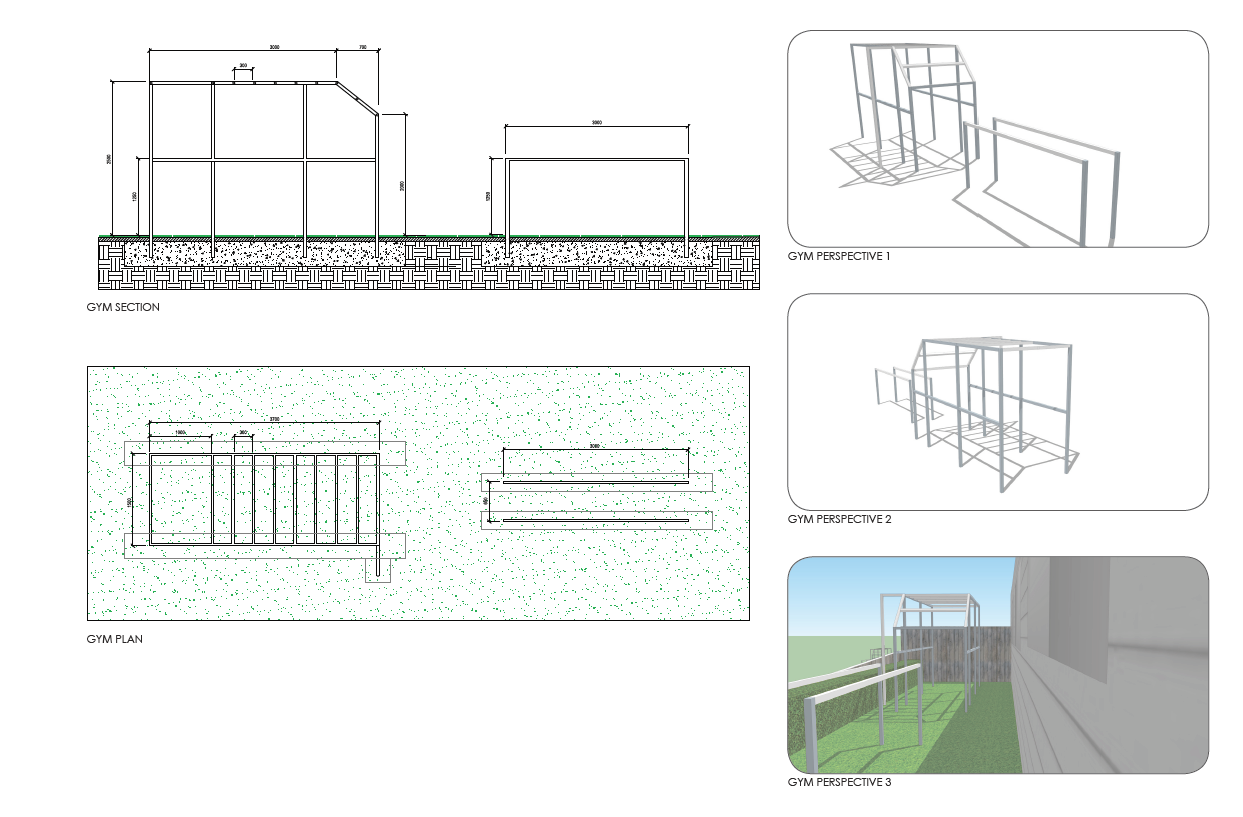 The gym will feature the following:
Pull-up bar at 2.5m (anything taller than this requires planning permission)

Bars will be roughly 4cm in diameter and 1.5m wide.

A 1 meter gap and then another pull-up bar followed by monkey bars

Each monkey bar will be 30cm apart, allowing enough room to do a pull-up in-between.

A descent down to a 2 meter bar.
A fireman's pole for clutch and human flags.
Parallel dip bars.
The bars are being built by Marcus & Rose Manufacturing, a steel manufacturing company based in the Sutherland Shire.
The area that the bars are being installed currently looks like this

As you can see, there is a lot of work to be done!
The first stage is the demolition work, we've got to remove the old shed, an old retaining wall, and much more.
To do this we are enlisting the help of Cheapa Waste Skips, a local skip hire business in the Sutherland Shire.
The next few posts will cover the demolition work, installing a retaining wall, steps, and of course the actual pull-up bar itself.
I plan to do as much of this myself (with help from friends) as I can, stay tuned for these updates.