Bodyweight Equipment
It features a variety of bodyweight exercise stations, including the following: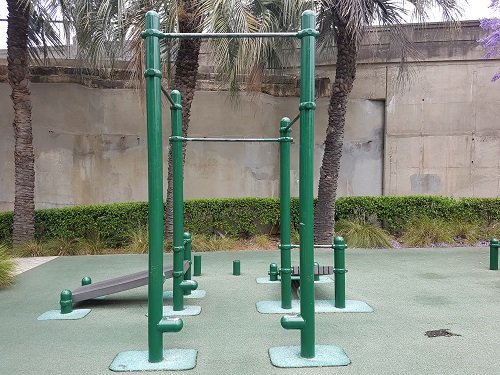 This is the main pull-up station. It features a very high bar, useful for training muscle-ups and for some of our taller students.
The benches are mainly used for incline push-ups or dragon flag progressions.
The lower bars are useful for jumping muscle-up progressions.

The parallel bars are great for L-Sits, Dips, Inverted Rows and more.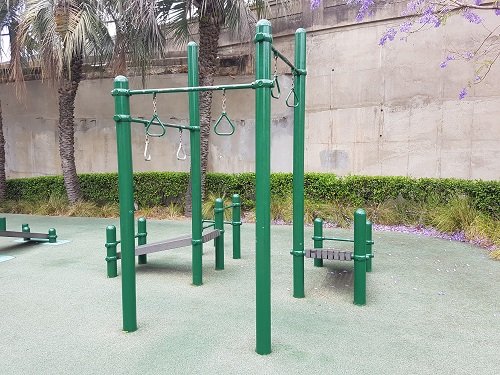 The second pull-up bar station is great for those busier times.

This one is useful for doing up and overs on the bar, or balancing on the various low bars.

Finally, there is a grassy area opposite the gym, which is great for all sorts of animal movements and hand-balancing.
If you're interested in personal training with us, then check out the Personal Training section.
If you'd prefer to take a calisthenics class at Observatory Hill, then take a look at our Sydney Classes Page.